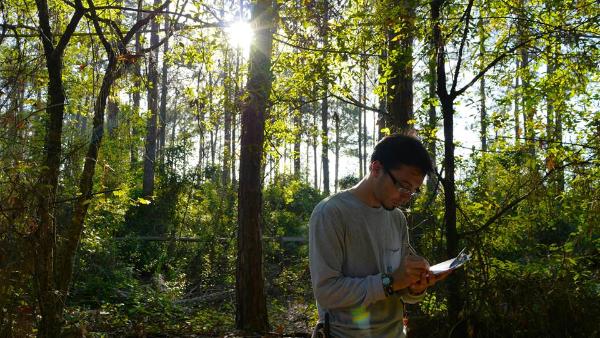 Considering a career in anthropology? Looking to gain skills and experience that will serve you well in the workplace and/or a doctoral program? The University of Miami's Department of Anthropology offers a dynamic 2-year MA in the Professional Practice of Anthropology that provides students with the training necessary to succeed in a competitive job market or to serve as sound foundation for advanced graduate work.
The Anthropology MA program at UM features three areas of specialization (applied archaeology, biological anthropology, and cultural/medical anthropology) that will equip students with the specific skills necessary to obtain immediate employment while also incorporating broad-based coursework from across the four fields of anthropology and dozens of other disciplines of the University. Internship and fieldwork opportunities are integral to the program's approach to training students, as we realize that much of what makes a good anthropologist can only be learned outside the classroom. The department's faculty are active researchers in their respective fields, and they can quickly incorporate interested students in their ongoing research endeavors. Indeed, some of our students have had their graduate research published in highly regarded scientific journals.
The Anthropology MA program is well-suited for both full-time and part-time students beginning their careers, as well as returning students who wish to bring themselves up-to-date with state-of-the-discipline knowledge in our areas of expertise.
Recent graduates of the program have obtained related employment in the public and private sectors, and have been accepted into funded Ph.D. programs. By any measure, the MA in the Professional Practice of Anthropology at the University of Miami is the best next step in your journey in Anthropology!
---
Contact Information:
Dr. L. Herns Marcelin, Graduate Director
E. lmarcel2@miami.edu | T. 305.284.8493
Charlie Craig, Manager of Business Operations
E. ckc51@miami.edu | T. 305.284.6762